Fact checking
L'hack di Ashley Madison che fa tremare milioni di mariti infedeli
Un gruppo di hacker ha rubato i dati di milioni di utenti "anonimi" del popolare sito di incontri e scappatelle extraconiugali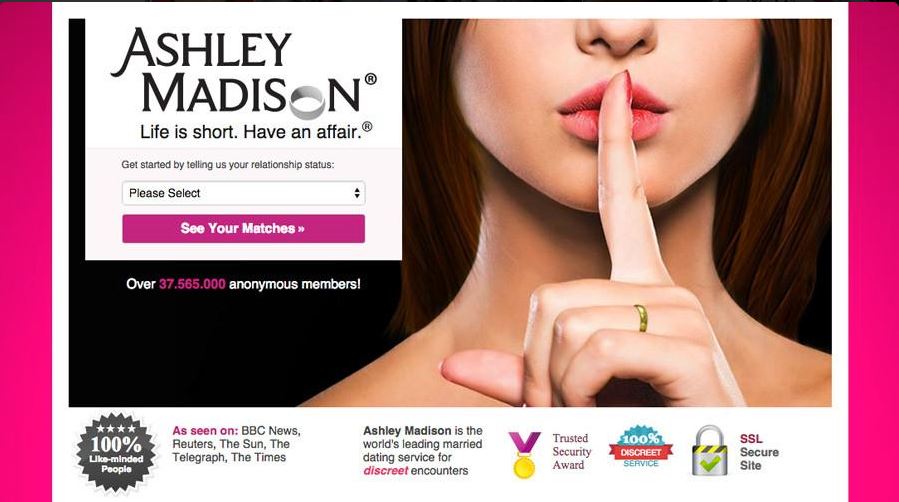 Cattive notizie per gli utenti del popolare sito di incontri extra-coniugali Ashley Madison. Un gruppo di hacker è riuscito a penetrare all'interno del sito e a rubare il database degli utenti. Secondo quanto riporta il Guardian si tratterebbe dei dati personali (molto personali) di una buona parte dei trentasette milioni di utenti che il sito dice di avere. Ora il rischio è che gli hacker di Impact Team decidano di pubblicare il dump del database.
Cheating website Ashley Madison was hacked pic.twitter.com/2J22beWb63

— FunnyTweets (@funny_together) July 21, 2015
LA VITA È BREVE. FATTI SPUTTANARE Il motto di Ashley Madison è "Life is short. Have an affair" e il sito si presentava come il più importante sito di incontri per coloro che cercavano una scappatella dalla vita di coppia. Il tutto ovviamente garantendo la massima discrezione, insomma di Ashley Madison i fedifraghi si potevano fidare ciecamente. Nessuno avrebbe mai scoperto dei loro peccatucci. Almeno fino a quando un gruppo di hacker che si fa chiamare Impact Team (come riferisce Krebs on Security) ha annunciato di aver trafugato dati sensibili dal database del sito. Gli hacker hanno anche lasciato un messaggio per gli utenti e – soprattutto – per l'azienda, la Avid Life Media:
Too bad for those men, they're cheating dirtbags and deserve no such discretion. Too bad for ALM, you promised secrecy but didn't deliver. We've got the complete set of profiles in our (database) dumps, and we'll release them soon if Ashley Madison stays online. And with over 37 million members, mostly from the U.S. and Canada, a significant percentage of the population is about to have a very bad day, including many rich and powerful people

Al momento i dati non sono stati resi pubblici ma possiamo benissimo immaginare cosa ci possa essere all'interno del sito (molto probabilmente email e password degli account). L'azienda dal canto suo ha confermato l'intrusione e ha cercato di rassicurare i propri utenti (che nel frattempo saranno impegnatissimi a cancellare ogni prova).
Ashley Madison hack could result in public data dump of over 37M user profiles http://t.co/Fy0xDNj4Sd pic.twitter.com/ZwEhJZD4Mr
— Fortune (@FortuneMagazine) July 20, 2015

La Ashley Madison ha accusato gli hacker di aver compiuto un atto di cyber-terrorismo:
We were recently made aware of an attempt by an unauthorized party to gain access to our systems. We apologize for this unprovoked and criminal intrusion into our customers' information. We have always had the confidentiality of our customers' information foremost in our minds, and have had stringent security measures in place, including working with leading IT vendors from around the world.
At this time, we have been able to secure our sites, and close the unauthorized access points. We are working with law enforcement agencies, which are investigating this criminal act. Any and all parties responsible for this act of cyber–terrorism will be held responsible. Using the Digital Millennium Copyright Act (DMCA), our team has now successfully removed the posts related to this incident as well as all Personally Identifiable Information (PII) about our users published online.
Ma la cosa più divertente è che per tentare di limitare i danni ora offrono gratuitamente una feature che era esclusiva per gli utenti paganti, ovvero proprio il motivo che ha causato l'attacco degli hacker:
As our customers' privacy is of the utmost concern to us, we are now offering our full-delete option free to any member, in light of today's news.
In pratica prima dell'hack se un utente voleva rimuovere completamente i suoi dati dal sito avrebbe dovuto pagare un servizio da 19 dollari. Una sorta di piccola tassa per garantirsi il silenzio e la discrezione dell'azienda. L'opzione si chiamava paid-delete:
the "paid-delete" option offered by AshleyMadison.com does in fact remove all information related to a member's profile and communications activity. The process involves a hard-delete of a requesting user's profile, including the removal of posted pictures and all messages sent to other system users' email boxes. This option was developed due to specific member requests for just such a service, and designed based on their feedback.
Ma la vera brutta notizia per gli amanti delle scappatelle (ma anche per il sito) sarebbe scoprire che la maggior parte degli account femminile del sito di incontri è in realtà di uomini che si spacciano per donne.
Nel frattempo sono già cominciati gli scherzi e le prese per i fondelli:
The Ashley Madison hackers have leaked their first profile. pic.twitter.com/VOYCGGzSSn

— Funny Or Die (@funnyordie) July 21, 2015