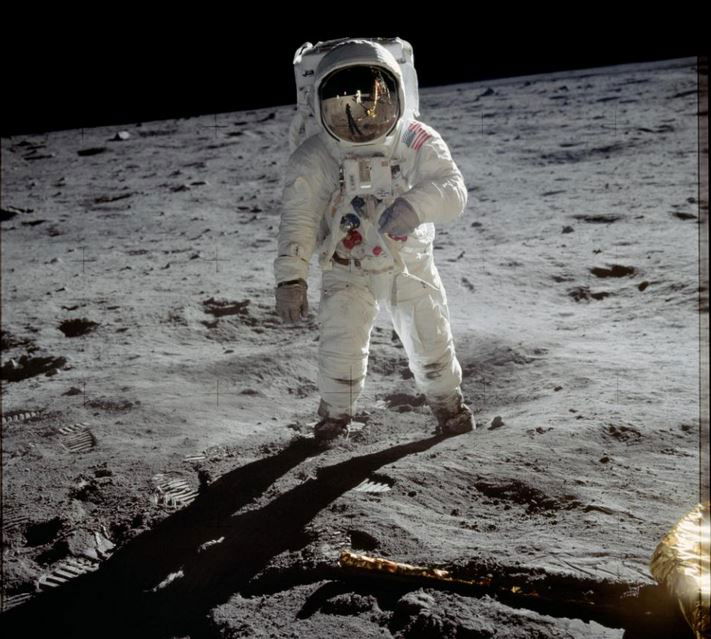 Ieri era l'anniversario dello sbarco dell'uomo sulla Luna. Il 20 luglio 1969 infatti gli astronauti della Missione NASA Apollo 11 Neil Armstrong e Edwin "Buzz" Aldrin misero piede sulla superficie lunare. Come sempre queste ricorrenze sono un'occasione imperdibile per tutti quei fanatici che in base all'analisi dei filmati – e magari dopo aver visitato un museo dedicato all'esplorazione spaziale – sono diventati esperti di allunaggi e affermano con assoluta certezza che no, non siamo mai andati sulla Luna. Ecco un video di qualche anno fa che ci ricorda come comportarsi quando gli scettici diventano troppo petulanti.
The Punch Heard Round The MoonIn honor of the moon landing here is a video of Buzz Aldrin punching a jackass moon truther in the face.#TheSkepDickBuzz Aldrin #ConspiracyTheorist #MoonLanding #MoonLandingHoaxhttp://goo.gl/f1Up3E
Posted by The SkepDick on Monday, 20 July 2015
Ed è quello che pensa anche Bart Sibrel uno dei "thruther" che infestano l'Interwebs con le loro analisi da due soldi e le loro lauree conseguite su Google. Bart va a importunare Buzz Aldrin chiedendogli di giurare sulla Bibbia di essere realmente andato sulla Luna, accusandolo di rubare da quarant'anni i soldi dei contribuenti e, infine, chiamandolo bugiardo e codardo. A quel punto la pazienza di Aldrin deve essere finita e l'eroe dell'esplorazione spaziale ha sferrato un pugno in faccia al "truther". Fly him to the Moon, Buzz.
Come raccontava all'epoca Fox quello di Sibrel è uno stunt già fatto molte volte a danni di diversi astronauti. Su Twitter nel frattempo si è riaccesa la discussione tra pro-Aldrin e pro-Sibrel
To celebrate the first moon walk 46 years ago today, here is Buzz Aldrin punching a conspiracy theorist in the face pic.twitter.com/Rfrf6PZnng

— Kyle Hill (@Sci_Phile) July 20, 2015

Aldrin invece giustamente ignora un episodio di così tanti anni fa e preferisce celebrare l'impresa dei suoi compagni d'avventura
I only took a few photos on the moon and this one was to show how the lunar dust was like talcum powder. #Apollo11 pic.twitter.com/KW29GCtwTv

— Buzz Aldrin (@TheRealBuzz) July 21, 2015

Per quanto riguarda gli strascichi legali di quell'episodio, Sibrel provò a fare causa ad Aldrin ma il giudice rigettò l'istanza dopo le indagini della polizia:
Beverly Hills police investigated the incident, which occurred 9 September, but said that the charges were dropped after witnesses came forward to say that Mr Sibrel had aggressively poked Mr Aldrin with the Bible before he was punched.
Foto di copertina: Buzz Aldrin fotografato da Neil Armstrong, via NASA.gov